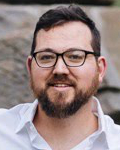 You have reached the appointment request page for Joseph. Please select the type of appointment you are interested in requesting and review for available days/times.
Please do not request an appointment unless you have reviewed all of Joseph's clinical information here. You can find the insurances he participates with, his specialities, and his services offered. He is taking new clients virtually.
---
Call Joseph Wall at: (202) 630-0195 or go back to About Us
---
Need more information? Feel free to complete the form and we will contact you ASAP!